Aside from the classic cookie baking and gingerbread house making, we wanted to supply you with some easy to do crafts for all ages this holiday season!  
The first craft we have to share with you is from Mom Life in Leggings! Visit her page for more craft ideas and to see the final coffee filter Christmas Tree. For this craft you will need the following: 
Coffee filters

 

Markers (dot markers if you have them!)

                                     

Droplets of water

 

Glue and stickers for pizzaz!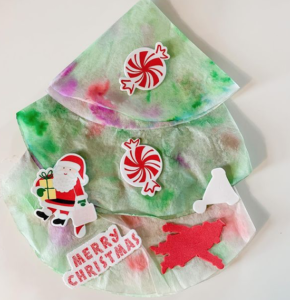 Our second craft is another one from Mom Life in Leggings! We have the popsicle stick snowflake ornaments. This craft is simple. You can jazz up your ornaments with glitter and stickers or keep them simple with some markers for coloring and designs. For this craft you will need the following: 
Coloring tool of choice (markers, pens, paint, etc) 

 

Any extra decorations you want to add to your snowflakes

 

Glue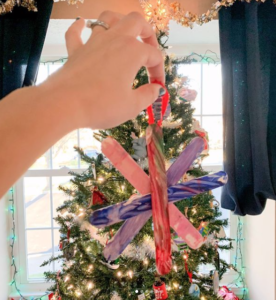 Another cool craft to try this holiday season is Mason Jar Lid Mini Wreaths. These are easy to make and will be the perfect addition to any tree. For this craft you will need: 
Twine, thin braided rope, or ribbon

 

Hot glue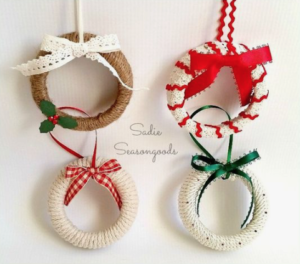 This one will be a holiday favorite. There are some loved ones that we might not be able to see this holiday season, so why not send them a hand-made card…check out these Handprint Gnome Cards. For this craft you will need: 
White Cardstock

 

Red and Green Cardstock

 

Cotton Balls

 

Colored Poms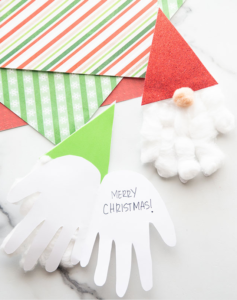 The next craft is one to help you use all of that excess ribbon you might have laying around. These mini scrap ribbon trees are perfect and easy to make. Another perfect little ornament to add to your tree. For this craft you will need: 
Straight sticks

 

Ribbons

 

Hot Glue 

 

Twine and some scissors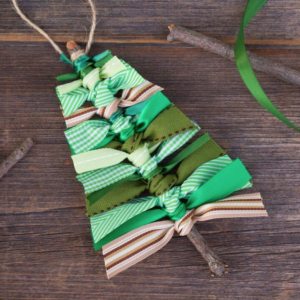 This craft appeals more to the young adult. These wineglass snowmen are the perfect mantle topper this season. It is a 10-minute craft that is perfect for the zoom happy hour with your girls. For this craft you will need the following: 
Cheap clear wine glasses

 

White, black, and orange paint

 

Buttons (optional) 

 

Ribbon o

r fabric

 

Hot Glue gun

 

Small Snowmen Hat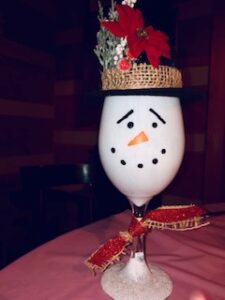 There are so many more crafts for you and your family to do this holiday season! If you try any of these crafts, tag us in your pictures. Be sure to follow Mom Life in Leggings for more crafts for the kiddos. Happy Holidays!