This week's Feature Friday is a great story about a family business that has continued to provide home decorating services to the community for generations. WPS Paint and Decorating Center, located in Abingdon, MD, is owned and operated by Jim and Marci Kotula, their daughter Adrianne, and their son Ryan.  
Jim Kotula began getting into the wallpaper hanging business during his summer months in high school. He learned the techniques from his grandfather who was a wallpaper hanger in Highlandtown. When his grandfather passed away years later, he left the business to Jim.  
As the years went on and time progressed into the 80s, the family moved their business north to Bel Air road, then to The Festival in the 90s, and then in 2001, WPS settled in Abingdon with their storefront. Marci, Jim's wife, ran the store with the help of her children while Jim was out hanging the wallpaper. Adrianne went off to Drexel and majored in Design. "interior design came natural," stated Adrianne. WPS has added to their services over the years to now include not only wallpaper and paint, but tiles, flooring, window treatments, and full-service interior design.  
Wallpaper is something that has been going in and out of style for many years. Right now, wallpaper is all of the rage. During Covid, WPS remained open due to construction needs for contractors. Keeping their doors open allowed for home owners who were redoing their homes or creating office spaces to find just what they were looking for. "Wallpaper can really bring a different mood to a room," Jim claims.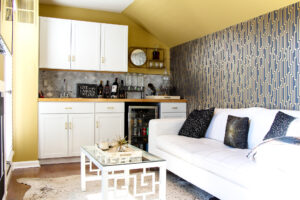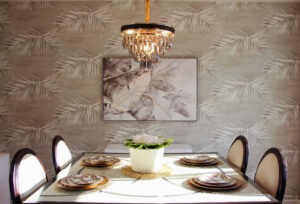 WPS prides themselves on quality products and customer service. They work hard to make sure they are finding you the RIGHT thing rather than the most expensive or the cheapest thing. They carry Benjamin Moore and PPG paint. They work with subcontractors to help with custom tile work and countertops. They work with you on designing houses room by room. With the launch of their e-commerce site this month, they hope to open a new avenue to existing customers to continue to provide them with quality products.  
WPS is here to make your visions a reality. They know what to use, why to use it, how it will perform, and what you need to do to ensure the lasting quality of a product.  
Website: www.wpsdecorating.com  
Instagram: wpsdecorating 
Facebook: WPS Paint and Decorating Center