The
University of Maryland Upper Chesapeake Medical Center
(UM UCMC) in Bel Air regularly drills for pandemic situations, but this is the first time they've had to put their plans and strategies into action. In an effort to protect their community and healthcare team, UM UCMC has modified their visitation policy, canceled outpatient elective surgeries, required staff who do not work directly with patients to work from home, and increased the use of telemedicine consults. They have made every effort to conserve personal protective equipment and provide additional clinical support to those who need it.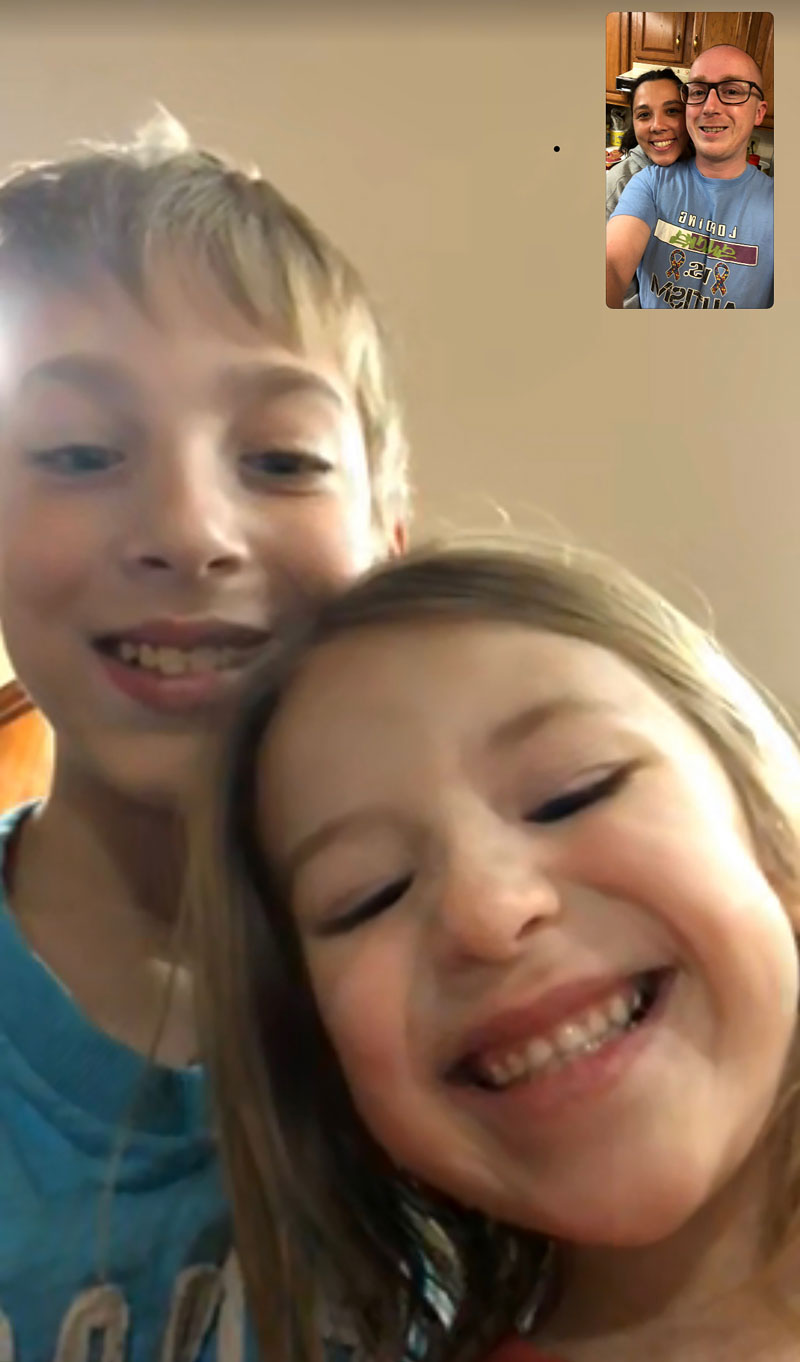 "UM UCMC began working on pandemic plans in late January, in coordination with the University of Maryland Medical System (UMMS), ensuring a focus on a system-wide COVID-19 response," Lyle Sheldon, the President and CEO of University of Maryland Upper Chesapeake Health said. "We continue to operate 24/7 as we monitor cases around our state and within both of our hospitals. We are prepared. We are vigilant. We are determined."
COVID-19 has impacted everyone in our community in unimaginable ways; however, it is impossible to fathom the impact on healthcare workers who are fighting tirelessly to protect their patients, their families at home, and themselves. David and Alyson Schmidt, two University of Maryland Upper Chesapeake Health team members, had to make the painful decision of sending their two children and older relative to live out of state while they continue to work on the frontlines of this pandemic. "The best part of coming home after a long day at work is hugging your child, and you can't do that through a phone," Alyson said in a news release on Wednesday. When faced with the most difficult circumstances, these individuals remain selfless and altruistic in the sacrifices they make. "We want to keep our community and our family safe," Alyson said. "I could never put my children in harm's way and will do anything to keep them safe." The lives of medical workers have been completely reshaped, both on and off the clock.
Surges of patients in Maryland in the last couple of weeks have required even more of the staff's time and energy. "Everyone at the hospital has had to take on extra work and responsibilities. Most employees have been picking up extra shifts because we need extra staff now more than ever with the surge of patients we've had," an RN at UM UCMC stated. The shortage of protective gear in this country has astounded Americans, and hospital workers have had to carry on treating patients without the proper personal safeguards. "We went from having enough supplies and protective equipment to now struggling to meet our needs," she said. "We are currently getting one N-95 mask that we have to reuse and keep in a brown paper bag. I am using this mask to take care of multiple patients and have had the same mask now for over a week. Shifts have now become more complicated and tough for every unit in the hospital."
The Harford County community has begun taking matters into their own hands, making and donating cloth masks for the UM UCMC team to use when they are not interacting with patients. This kindness is immensely useful, as it contributes to the conservation of protective equipment necessary for patient care.
Developments in testing are being made, and quickly identifying whether or not a patient has COVID-19 is essential, because it allows for more efficient isolation and treatment. "Very soon, COVID testing for inpatients will improve as the ability to quickly analyze test results can be done at the hospitals and no longer sent out," explained Dr. Fermin Barrueto, the Senior VP, medical affairs, and COVID-19 Incident Commander for University of Maryland Upper Chesapeake Health. "Outpatient testing for COVID-19 requires the physician to order the test and schedule an appointment at an off-site specimen collection station, which then forwards the specimen to a lab for testing. We are very proud of our Comprehensive Care and HealthLink Community Outreach teams for a well-established process supporting the specimen collection effort for outpatients. We are now coordinating this effort with the Harford County Health Department at the VEIP station in Forest Hill." For hours of operation and appointment requirements, visit https://www.umms.org/uch/coronavirus/mobile-testing.
So, how can we as a community continue to show our support to the hardworking staff at UM UCMC? Most importantly, follow the essential CDC guidelines to help slow the spread of COVID-19: frequently wash your hands, practice social distancing, cover your mouth and nose with a cloth when around others, and stay home. Doing our part to flatten the curve is the most effective way to aid our healthcare workers during this scary and unpredictable time. You can also donate to UM UCH's COVID-19 Response Fund or make face masks at home. Click here for more information about how you can give back.