As the days get shorter and we get less sunlight, it can be easy to feel a little glum. With cold weather rolling in, now is the best time to curl up on the couch and get lost in a fantastic book. Here are some of my recommended books to read this winter!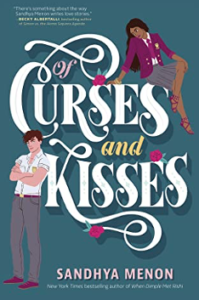 Of Curses and Kisses – Sandhya Menon
Sandhya Menon, New York Times Bestselling author, takes a fresh look at an old fairytale in Of Curses and Kisses. When two teens from opposing elite families meet in boarding school, one of them, Princess Jaya, makes it her mission to destroy her enemy. Of Curses and Kisses takes a 21st Century look at Beauty and the Beast mixed with Romeo and Juliet in a retelling to love. We can't give too much more away but this story will keep you guessing.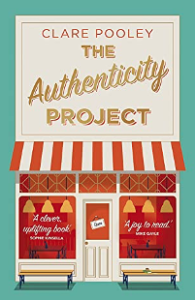 The Authenticity Project – Clare Pooley
A man struggling with his façade of an identity leaves a confession of his truth in a café for all to read. It's picked up by a woman in the café who then adds her secrets to it. The book travels across the world, taking on the secrets of new strangers everywhere it goes, being changed by each person to hold it. Author Clare Pooley know a little something about revealing her secrets. In her words she, "exposed the rather grubby truth about my own seemingly perfect life" in a very public way. Her newest novel has rich character development and some very happy surprises.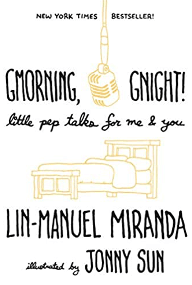 GMorning, Gnight: Little Pep Talks for Me and You – Lin-Manuel Miranda and Jonny Sun
This short book of prose by Lin-Manuel Miranda, the infamous playwright of Hamilton, brings an encouraging and motivational twist to bedtime stories for adults. The illustrations by Jonny Sun are light-hearted and humorous. This New York Times Best Seller is sure to soothe your soul before bed. If you don't believe me, take a listen to the sample audio available on Amazon.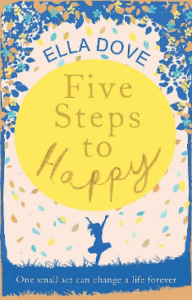 Five Steps to Happy – Ella Dove
Based on the authors real life experiences, Heidi, a struggling actress in her thirties, has an accident that changes her outlook forever. She makes herself a bucket list and gets to work. If you're looking for some inspiration to keep going or just want a warming love-story, this is a great book for you.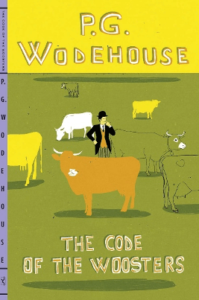 The Code of the Woosters – P. G. Wodehouse
Described as a comic novel, P.G. Wodehouse is for those who just want a good laugh. There really isn't any plot of morality or lesson to be learned here and maybe that's just what you're looking for! This story follows Mr. Wooster, attempting to track down a Dutch cow-creamer and having all types of mishaps along the way.  If you find yourself enjoying this novel, you'll be happy to know it's one of a series written by Wodehouse.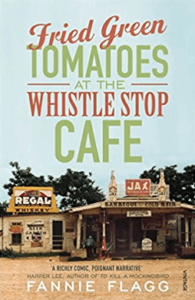 Fried Green Tomatoes at the Whistle Stop Café – Fannie Flagg
A personal favorite, an oldie but a goodie, Fried Green Tomatoes at the Whistle Stop Café is set in the 1980s in rural Alabama. You may know the movie, but if you haven't read the book, it's a must. Evelyn, a woman who is in the throws of a midlife crisis, meets Mrs. Threadgoode, a sassy, elderly woman who shares her life story and inspires Evelyn to take some action in her own life.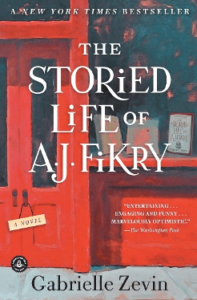 Storied Life of AJ Fikry – Gabrielle Zevin
This book is a tale of rebirth, redemption, and love. Another New York Times Bestselling author, Gabrielle Zevin gives us a look inside the life of a bookstore owner who feels he has lost everything, until he receives a mysterious delivery that gives him new meaning. Zevin delivers this story with a touch of humor, romance, and suspense.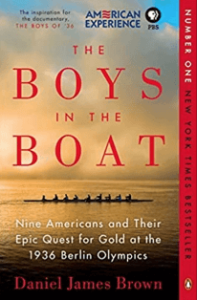 The Boys in the Boat: Nine Americans and Their Epic Quest for Gold at the 1936 Berlin Olympics – Daniel James Brown
If you're looking for a great adventure, The Boys in the Boat will not disappoint. This riveting, true story of the University of Washington rowing team competing in the 1936 Olympic Games in Germany will inspire you. Daniel James Brown weaves history, adrenaline, and the fight between good and evil, into a novel that evokes feelings of unity and pride.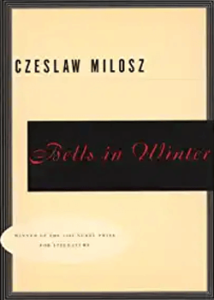 Bells in Winter – Czeslaw Milosz
Milosz only needs three words to evoke feelings of peace and calm. Focus your mind on the phrase "bells in winter" and see where you go. I can bet it's a very quiet, soothing, scene. This is the essence and gift of Bells in Winter. This short book of poems help us to reconnect with experiences we may have forgotten about and re-discover the essence of humanity.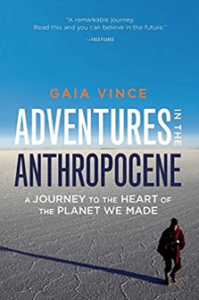 Adventures in the Anthropocene: A Journey To the Heart of the Planet We Made
Former editor at Nature, Gaia Vince found herself needing to explore the far reaches of this planet. She quit her job and got started on her journey. In her exploration, she found something quite unexpected. This recounting of her story across the Earth and back again is a must-read for outdoor enthusiasts and anthropology-lovers alike.
If you've read any of my selected books or plan to cozy up with one or two of them, let's hear about it!